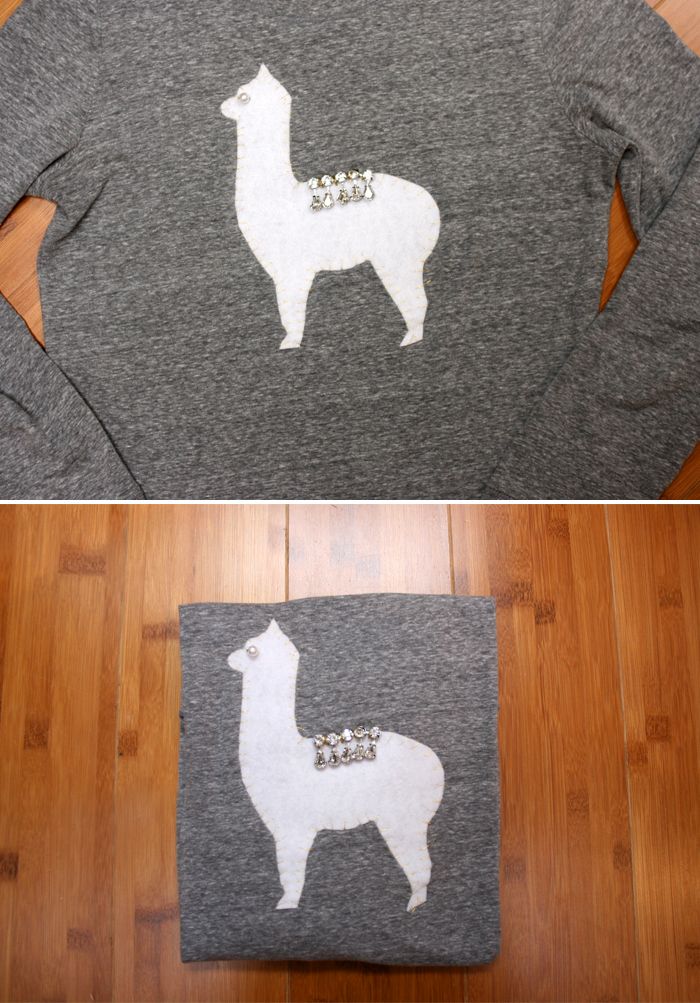 Animal sweaters are super trendy but so adorable that I can't resist them. Alpacas are one of my favorite animals, so I figured I'd embellish a shirt with one! It's super easy to create this shirt, and you'll get tons of compliments on it!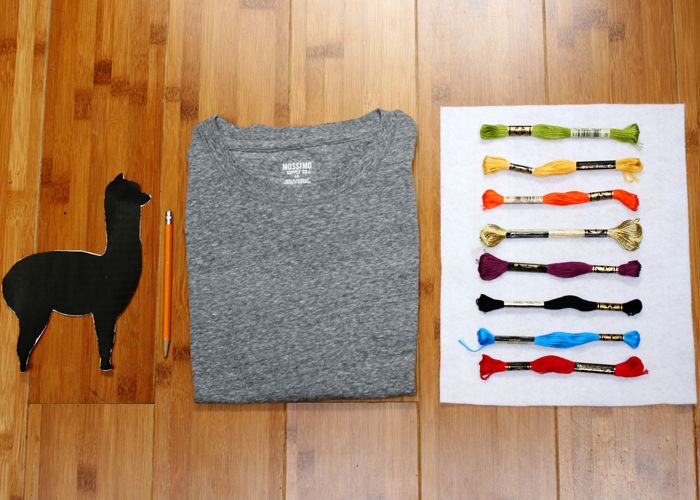 Get your materials!
I used this shirt from Target
, some white felt, and I snagged some embroidery thread. As you will see in later photos, I didn't use them that much because I ended up going for a more minimal alpaca, but that doesn't mean you can't add tons of colors to yours! For the silhouette of the alpaca, I just did a simple Google search and printed the one I liked.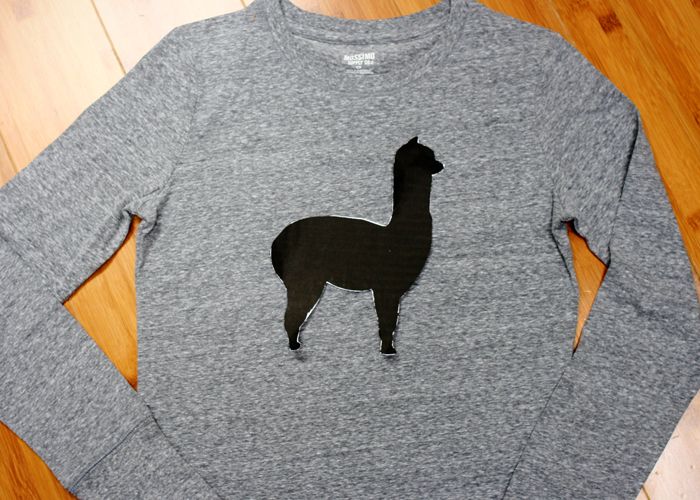 Print your silhouette and cut it out. Lay it on your shirt to check that it is the size you want!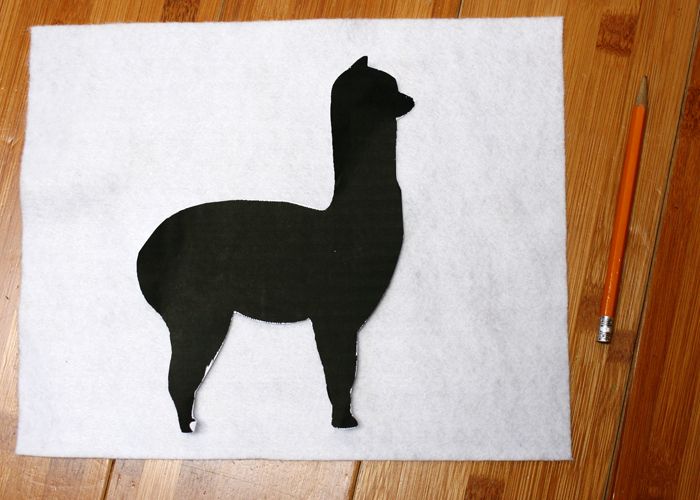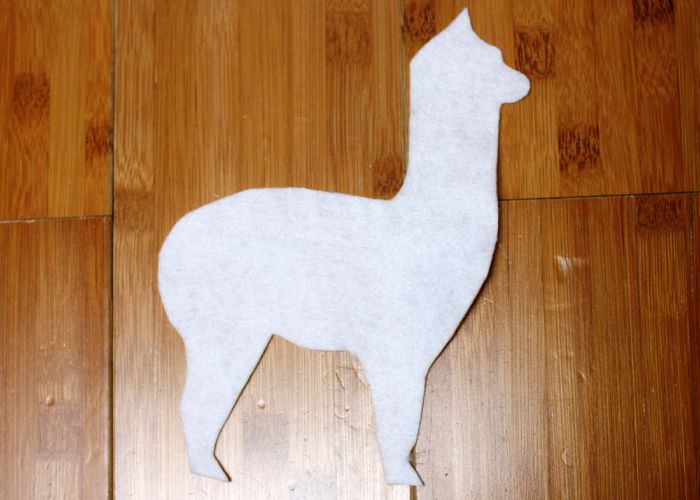 Trace that alpaca on the felt and cut out your shape. You can use a pencil or some fabric chalk.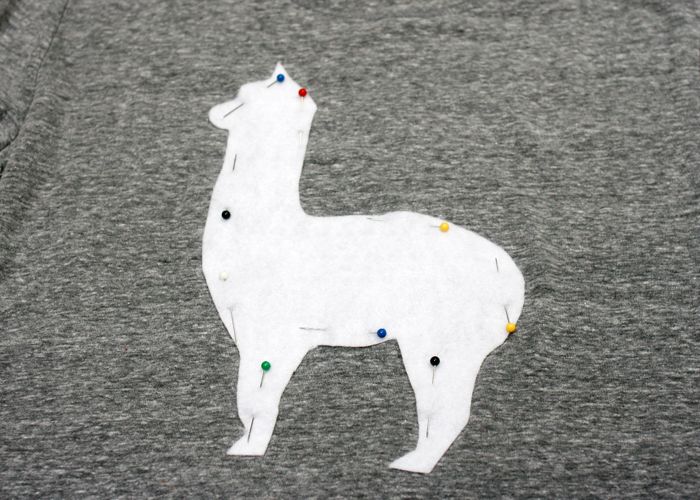 Pin your felt onto your shirt. Be sure that you pin very carefully, because if you don't pin it evenly onto the shirt your alpaca (or animal of choice) will not lay right on the shirt. Don't stretch the fabric either! It has to be just right.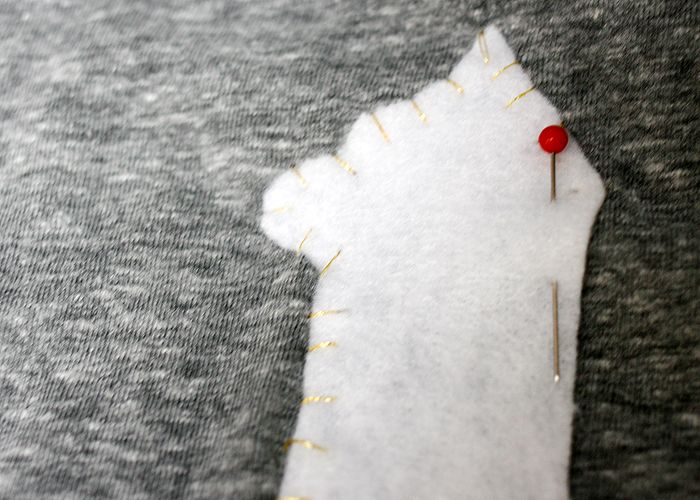 Get your thread and start sewing! You could stitch this little guy by machine but I preferred a hand stitch. Here is
a handy list
with photos so you can pick what stitch works for you.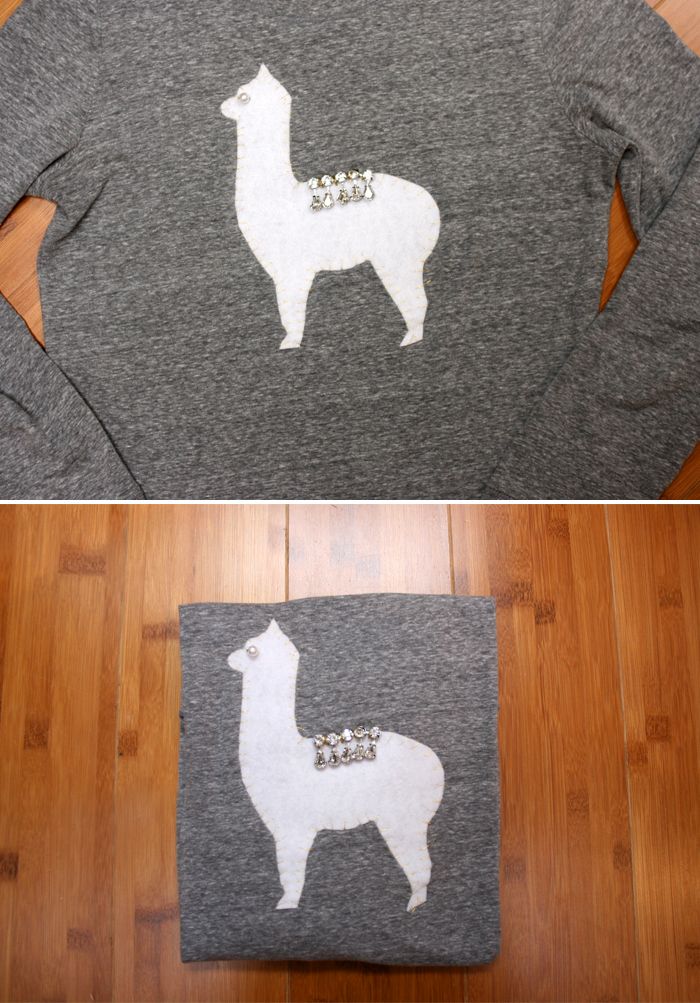 Lastly, go ahead and bling your little guy out! You can use embroidery thread, rhinestones, or pearls. I used a pearl for the eye, and rhinestones on the back as if you were to have a blanket on his/her back. You could even name your animal if you wanted! Just don't get too attached, because you know, it's just a shirt. I hopefully will have an outfit post up this week so you can see it in action!
Is DIY not for you? Here are some of my favorite animal shirts for you to shop!