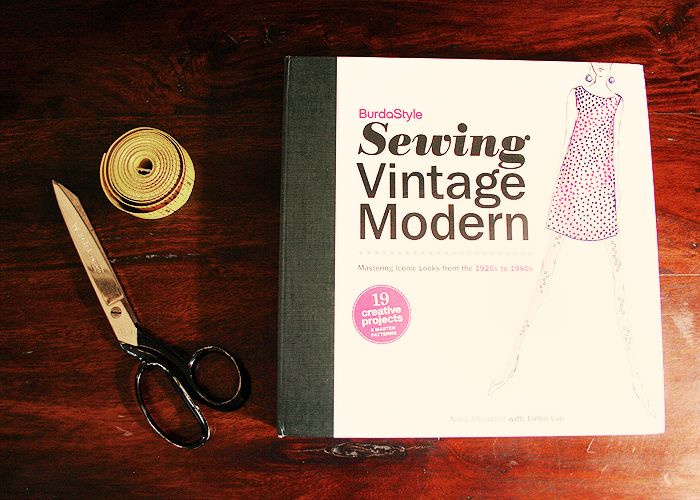 I have a mini collection of sewing books that's slowly but surely expanding. Recently added to that collection is the
BurdaStyle Sewing Vintage Modern
book! A majority of my sewing projects on this blog are from BurdaStyle, so I was stoked to get this book. To show you all how cool this book is, I'm givin' you a sneak peek. You can buy it starting December 11th. If you are looking for a great gift for a DIY-er for the holidays, this is a great fit!
First,
BurdaStyle Sewing Vintage Modern
lays out all the tools you'll need. If you don't have any of these tools to begin with, they are a great investment to have if you plan on taking your sewing to the next level. It also includes all BurdaStyle size charts, and an empty chart for you to fill out with your own measurements.
Elizabeth Gathered-Waist
dress that I most recently sewed.